Peristaltic Pumps Accessories
Hoses - Peristaltic Pumps Accessories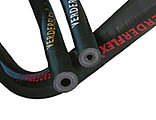 Hoses in peristaltic pumps generally fail due to fatigue between the rubber layers and the reinforcement layer. Verderflex hoses are specifically designed and manufactured to minimise the effect of fatigue, resulting in an extremely long hose service life.
Tubing - Peristaltic Pumps Accessories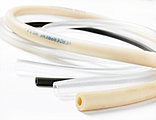 Verderflex has a wide variety of tubes which offer the ideal choice for every application. In our range we offer several standard materials with various diameters, thicknesses and chemical compatibility.
Lubricants - Peristaltic Pumps Accessories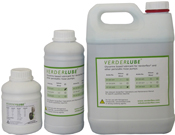 Peristaltic hose pumps like the VF and Dura require lubrication to keep performing at the highest level. Verderlube and Verdersil are especially designed to work with Verderflex peristaltic pumps, acting as a lubricant and coolant to prolong hose life.
Miscellanious - Peristaltic Pumps Accessories

The Verderflex VP range of dosing pumps has a number of accessories available, including pH and Redox probes, plus amperometric cell to measure the concentration of chlorine.
Contact me about my application
Have you got any questions regarding your application for our pump expert? Do you want to know how pumps can help your process? Leave your contact details and one of our pump experts will contact you!