Pumping solutions for chemical applications
Pumps
Verder manufacture a range of PD and centrifugal pump types suitable for handling hazardous fluids such as mag drive centrifugal pumps for critical applications where leaks are simply unacceptable.
The Verderair range of AODD pumps offer 'no voltage' solutions in ATEX environments with all PTFE/PE builds for high resistance to both the fluid and environment.
For dosing of additives and compounds into mixes, Verder offer peristaltic pumps in laboratory and industrial-type formats with mixers to provide a homogeneous batch.
Verder not only offer pumps but also mixing technologies for inline and intank blending and agitation.
Systems
Whatever your requirements, Verder offer bespoke turnkey skids built specifically for your application. Previous systems have included ATEX compliant trolley-mounted air diaphragm pumps for pilot plants where the system was required to handle multiple chemicals. The Verderair Pure ATEX model provided handling of multiple chemicals between IBCs with no problem.
Cage-mounted mounted skids have provided a robust and significant transfer solution in multiple locations around the same site and could be handled by two men or with manual handling equipment/forklift.
Our in-house project and design team can assist you with your requirements and systems can be swiftly built to order.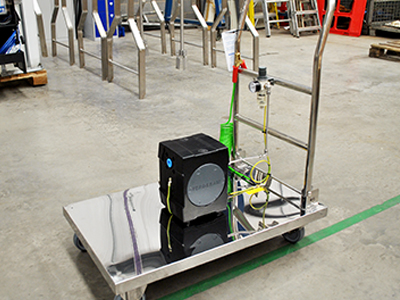 Services
The Verder Service Centre provides a complete range of pumping services for our customers. Our facilities include test and diagnostic instruments for a range of parameters such as hydrostatic and performance readings. Our trained technicians can make modifications to our standard pump models such as flange connections, base plates, valve and pipe fittings, saving you the hassle of outsourcing additional labour.
We can provide contract maintenance services or even turn old into new with an overhaul refurbishment.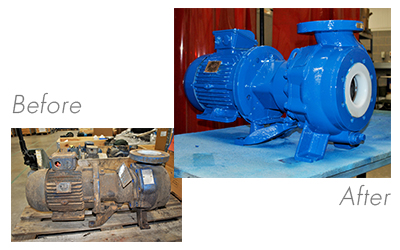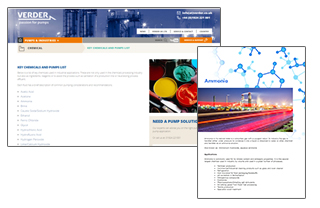 Useful links