Logistic Center Groningen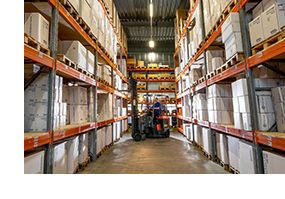 We have set up a 10,000 m² logistics center in Groningen, The Netherlands, aimed to centralize the distribution of Verder Pumps in Europe. This ensures quick distribution of our pumps; In Europe even with "next day delivery" and to customers worldwide.
The logistics team's mission is to ensure that the pumps reach the customer in time and in a perfect condition. As our business grows, the team continuously research how to improve our production and distribution, keep costs low and maintain the high standards we have set for ourselves and for our customers.
Click here and have a look inside: